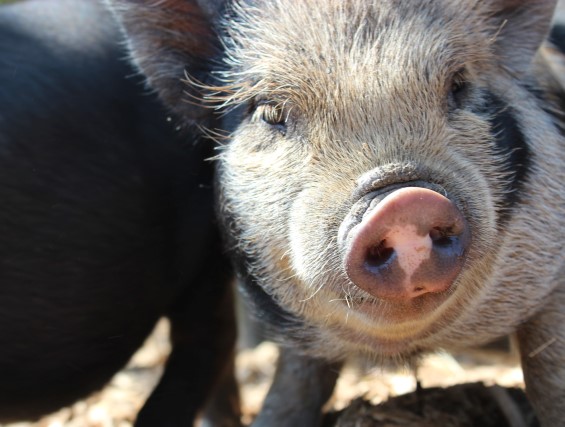 I've been trying to decide what would be a good subject to blog about as a return to writing here on the blog. This has been a rough year for a number of reasons and, in the midst of everything, blogging has felt impossible. I've been doing lots of other writing this year, but somehow the idea of writing something for the blog has felt momentous and weighty. I have started blog posts a dozen times and abandoned them, unable to make it past a few sentences.
It had been months since I had not only blogged, but also since I had visited Pigs Peace Sanctuary. Then, a couple of weeks ago, we went to volunteer at the sanctuary and visit some new piglets who are living there. There's something about being at a place like Pigs Peace that opens your heart up, even if you didn't know it was closed off. Sanctuaries are places of healing not only for the animals who live there, but for the humans who volunteer and visit. Being at Pigs Peace again reminded me of the love and light in the world and the enormously moving experience of being in relationship with other species. I felt something shift inside me while I was there.
In that spirit, here are some light-hearted pictures from Pigs Peace – it's difficult to look at them without smiling.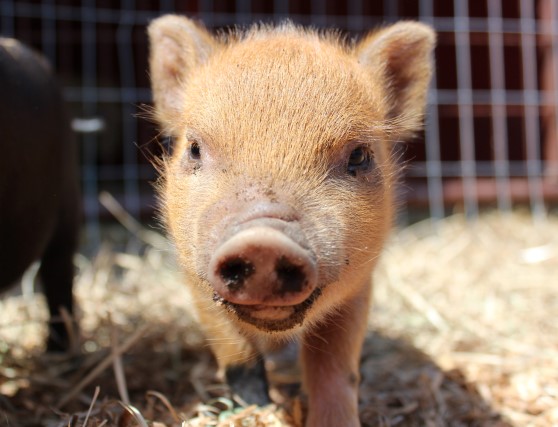 As a sanctuary, Pigs Peace does not breed animals, so there are rarely, if ever, baby animals at the sanctuary.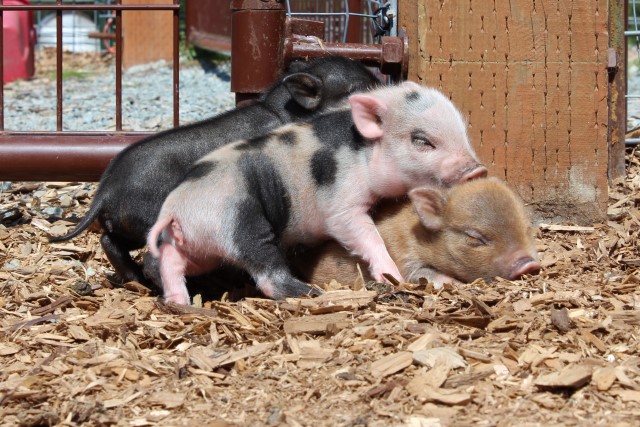 Now and then, Judy Woods (the founder/director) will take in an orphaned piglet or two, but this was the first time piglets were born at the sanctuary. Judy recently took in one new mom and her piglets and two pregnant pigs, both of whom have subsequently given birth at the sanctuary.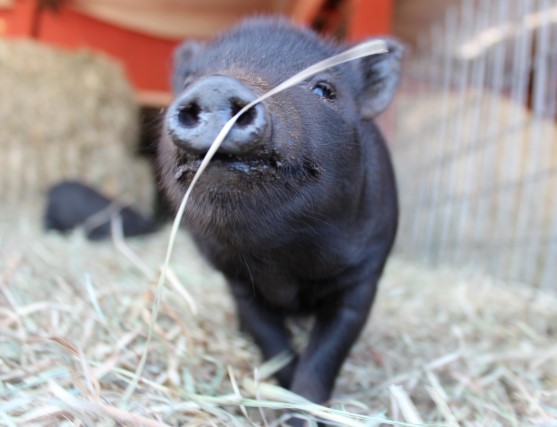 One of the volunteer jobs right now is to hang out with the piglets and help them get socialized to humans. You can guess where I spent my volunteer hours. That's right – lollygagging around in the piglet area, covered in hay, letting the babies climb all over me and nibble on my fingers and clothes!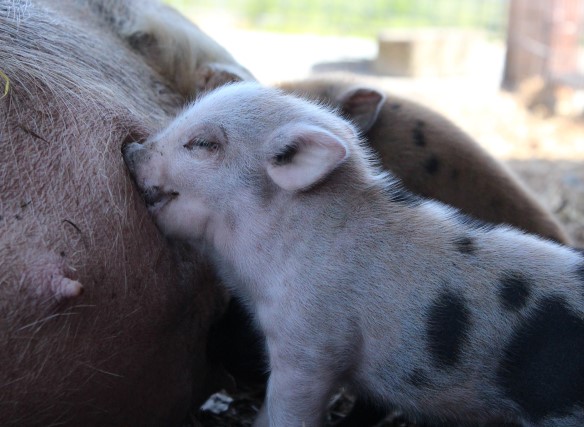 What a treat to see piglets get to play with their siblings and nurse from their mom, knowing that they will get to spend their whole lives together as a family at the sanctuary. Most farmed animals are separated from their siblings and parents just hours or days after birth, so there is a real poignancy in these pigs getting to enjoy being a family.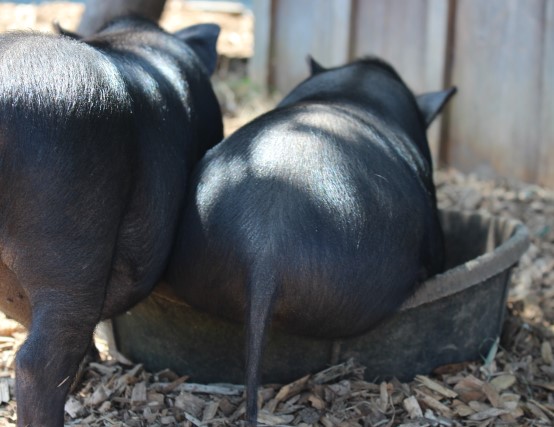 It's always hard to leave Pigs Peace – it is such a special place. There is a fundraising drive currently ongoing for Pigs Peace to get a much-needed new van for transporting pigs to and from the vet, and to support other dimensions of sanctuary life like daily piglet care! If you feel so inclined, you can donate here.
I hope you are all doing well and finding things each day to inspire you.