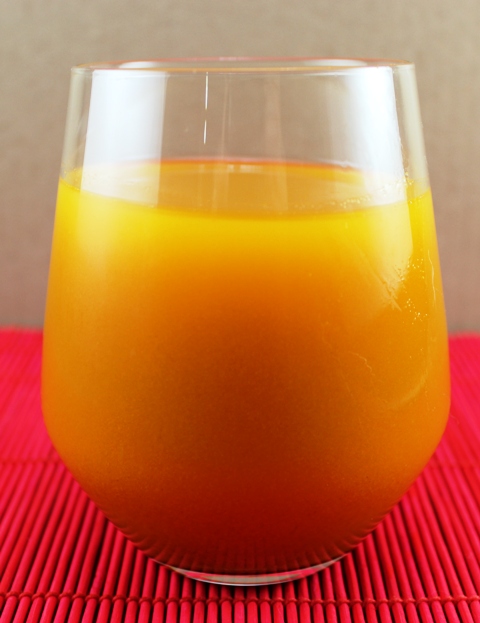 I've mentioned before that Remedy Teas is one of my all-time favorite spots for tea, lunch, toast and general hanging out. Well, it still is! And one of my favorite things on their menu is their TNT Detox drink. It's made with turmeric, lemon, ginger, and cayenne and it's very spicy and delicious. You can order it hot or iced. Of course, any time I really love something (enough to want to eat it every day) I have to try making up a version at home. I have no idea the proportions or specific ingredients (dried or fresh ginger, for instance?) that Remedy uses, but I tried making a version of the TNT Detox at home yesterday and it turned out splendidly!
I've been trying to incorporate more turmeric in my diet anyway, hence the smoky spiced lentils and rice from last week, and this is a great way to do it. One of these bad boys everyday and I feel sure to get my daily dose of turmeric. The reason I'm interested in eating more turmeric is the collection of recent health studies about the positive benefits of using turmeric as a supplement. Turmeric has been used for ages in India and other parts of Southeast Asia for its culinary and medicinal properties. It is a natural anti-inflammatory and reduces inflammation and pain from arthritis, various skin conditions, reduces liver damage and cancer growth, reduces risk for Alzheimer's and all kinds of other amazing healing properties. Read more here. Of course, I'm no doctor, so don't come to me for medical advice, but based on what I've heard about turmeric, I want to try to incorporate it more. I have a joint pain in one of my knees and hips and I'm hoping this might reduce the inflammation in a natural way.
But without further ado, here's the recipe.
The Recipe
12 cups of water
2 lemons, sliced
3 Tbls powdered turmeric
1/2 cup sliced fresh ginger
1/8-1/4 tsp cayenne
bee-free honey or maple syrup to taste (optional)
In a large pot, place the water, lemons, turmeric, ginger and cayenne. Simmer for at least 30 minutes, stirring occasionally. Pour the drink through a strainer to remove the ginger and lemon pieces, etc. Pour into a large glass jar, jug or pitcher and fill the rest of the way with water. I stored it in a half gallon growler jug in the fridge. Add extra water to thin out the drink if desired. Shake before serving. Serve hot or cold with sweetener if desired (bee-free honey or maple syrup to taste).   
Do any of you incorporate turmeric into your daily routine?