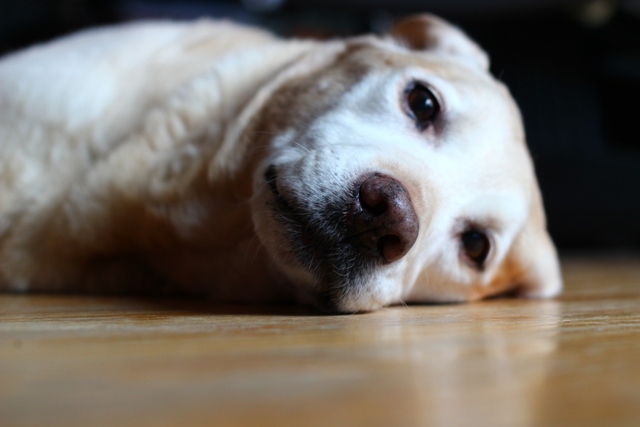 Holy smokes. It's been an entire month since my last post. February was a rough month over here. I won't bore you with all the details, but we had quite a scare with Maizy — the vets thought she had lymphoma and I was back and forth to a range of specialists with her for ultrasounds, consultations, tests, and, eventually, an endoscopy. They wanted to do exploratory surgery to get a tissue sample, but thought there was a significant chance she wouldn't survive the surgery, so we had the endoscopy done. Thankfully, she doesn't have lymphoma, but she does have severe inflammatory bowel disease (like a canine form of Crohn's) and she also had some rare parasite. When I went to the consultation about the endoscopy with an internist, he asked if I had heard about fecal transplants in humans. I had, and he was thrilled. Fecal transplants are basically when you get an enema of another person's (healthy) feces to restore a healthy balance of flora in your gut. It's been very effective in humans, and this vet was determined to do the research in dogs. He had already performed two canine fecal transplants with great success. There was no risk involved for Maizy, so I agreed to have him try the fecal transplant on her to see if it helped her digestive issues. When he was explaining the procedure to me, he said that first they do a regular enema to clean her out before they do the fecal enema. He said that there would only be a charge for the first enema. I said, "Oh, great, so the dog shit's free?" We had a good laugh in the midst of what was an unbelievably stressful time. To make a long story short, we treated her for the parasite and now she is on a low grade steroid to help the IBD. Saoirse was super stressed out through the whole thing: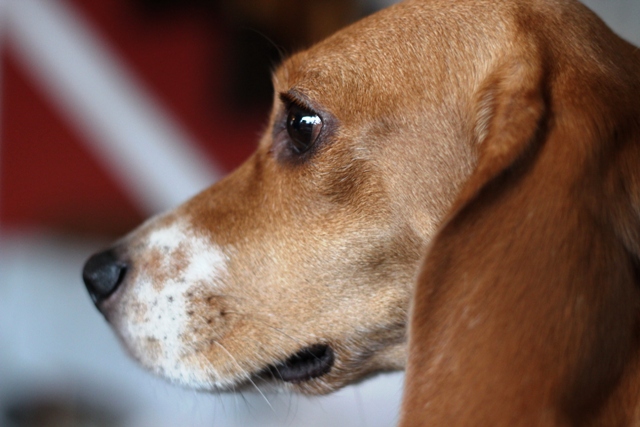 My revised dissertation was also due this month. Things got pretty grisly for a while there. The last weekend I was working on it, Eric was sick in bed with the flu or cold or something, and I was sick and sitting at my desk — delirious, but determined to get it done. In the end, I turned it in and have a break from it while my advisor reads this draft. Eden, especially, understood the exhausting nature of dissertation writing and found himself napping in the piles of books instead of actually writing anything: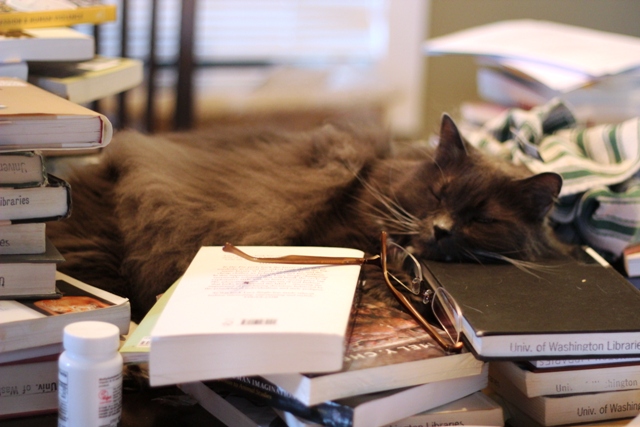 Abigal is not much of an academic and prefers to roll around and make little bloopy noises to remind us that she requires a lot of attention: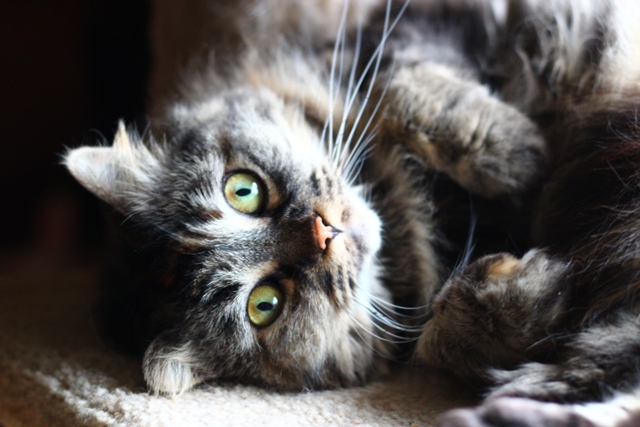 During all the craziness, we got another dog bed for Saoirse. We have two large dog beds, but Maizy drags one on top of the other in 'princess and the pea' fashion and won't let Saoirse lie on them, so we got a little bed for Saoirse. Of course, Maizy insists that this one, too, is hers even though she doesn't fit very well: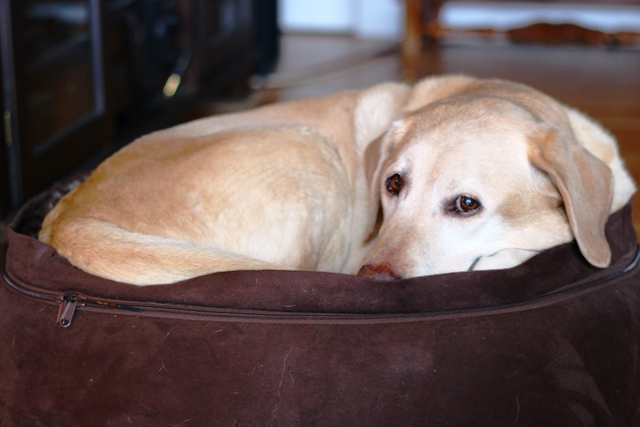 Overall, we're easing back into the world of the living over here. We cleaned the house this weekend for the first time in a month and things are starting to get back to our normal routine. Phew!
Hope you all have had a good month!
Connect with Serenity in the Storm on Facebook, Instagram, Pinterest and/or Twitter. To check out and/or purchase Serenity in the Storm's new e-book, Gently Raw, CLICK HERE.