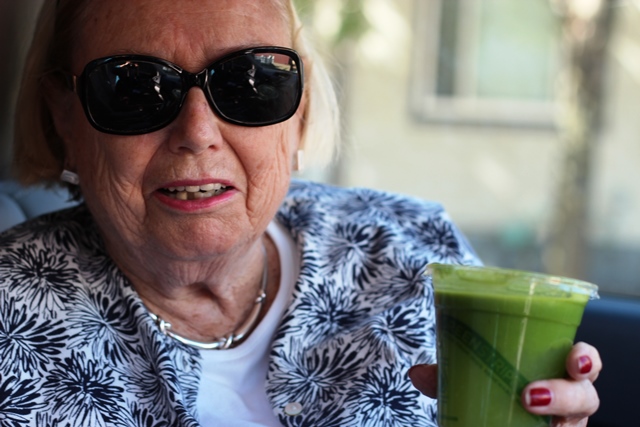 I'm in Pittsburgh visiting my family and attending the wedding of one of my oldest friends (we've known each other since nursery school). It's been lovely spending time with family and yesterday was a particularly nice day. My grannie on my mom's side lives in Pittsburgh and we spent the afternoon together yesterday. The night before, my mom and I had been telling her about the green juice we make regularly and I was telling her about the healing and health potential of raw foods. Her interest was piqued, but she was still apprehensive. She had tried one of the green machine juices from Naked and really disliked it, but we explained that fresh green juice was a completely different thing than those bottled smoothie type juices.
We took her to a delightful juice bar in the Lawrenceville neighborhood of Pittsburgh, called Embody Natural Health. If you're in the Pittsburgh area or passing through, I highly recommend it. The space is gorgeous and full of light, it smells fresh and clean, like freshly squeezed juice, and the employees are friendly and knowledgeable. We sat at the juice bar and my mom and I ordered their 'Radiant' juice — cucumber, celery, kale, lemon, and apple. It was one of the nicest green juices I've ever had. My grannie ordered a blueberry and orange smoothie, which she wasn't crazy about, but she had a sip of our green juice and liked it well enough to order one to take home. We came back to my mom's house and gave her a raw carrot cake bar that we had made earlier in the day. And then we spent the afternoon chatting about raw food and juicing and health (my new favorite topic!) and she thought she might even stop by Embody on a regular basis to get some juices to take home. Yes!!
While we were hanging out, we saw this guy drinking out of the birdbath in my mom's front yard. I love praying mantises so much — what a beautiful creature, don't you think?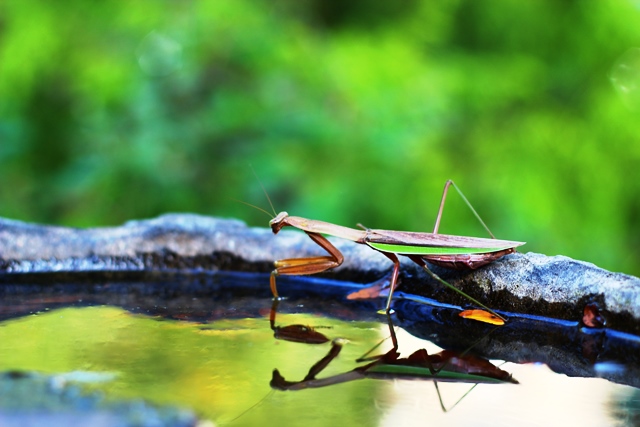 Yesterday evening, we went out to dinner with my mom's good friend and Serenity in the Storm reader (since the beginning of the blog!), Kevin. We went to a place called Dinette, which serves a heavily meat menu, but there are some options for vegetarians and you can order the vegetarian pizzas without cheese and some of the appetizers can be ordered without cheese.
We ordered the marinated olives, which were excellent.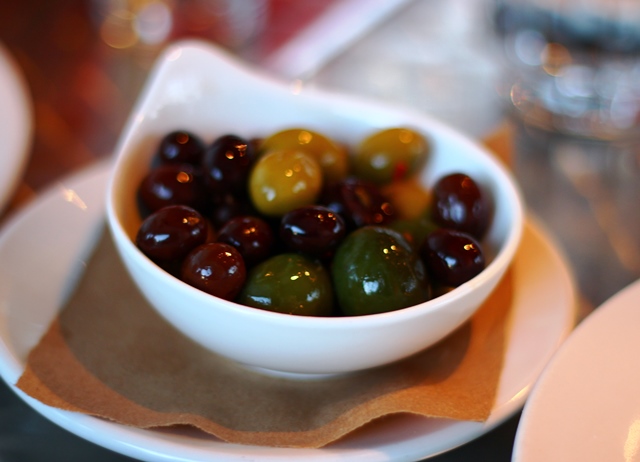 And the grilled harukei turnips and radishes with a delicious lemon vinaigrette — we ordered the cheese on the side of that. This dish was probably my favorite. So full of flavor and a lovely transition-to-fall dish. I want to recreate this one at home.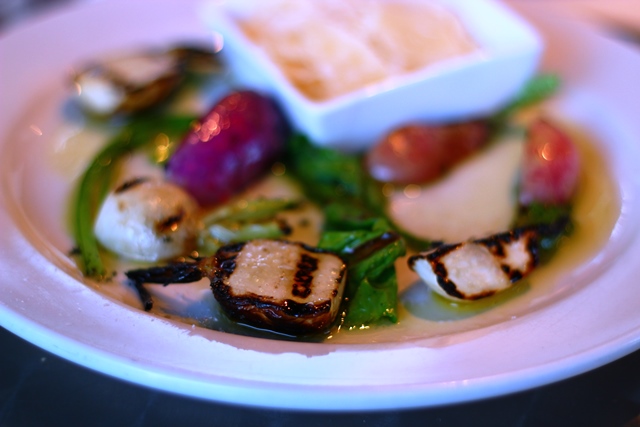 We also had the grilled olive bread panzanella, which I thought was good, but not great.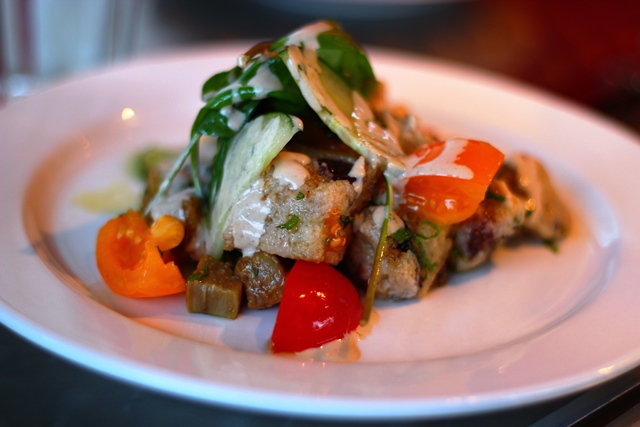 My mom and I shared their chard pizza with kalamata tapenade and red onion without cheese. It was delicious.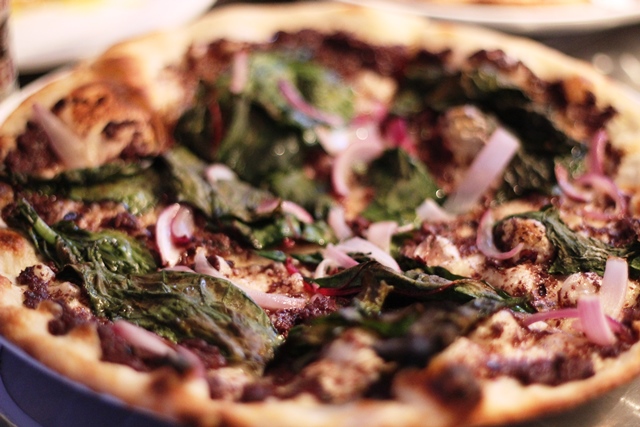 It was awesome to spend the evening with Kevin and my mom and her partner, Jim. I'm usually in Pittsburgh for such a short period of time that we usually have time for only family stuff — but it was so fun to get to hang out with Kevin, who has definitely become a part of my mom's chosen Pittsburgh family. Here's a picture of those two. Thanks for taking the time to have dinner with us, Kevin!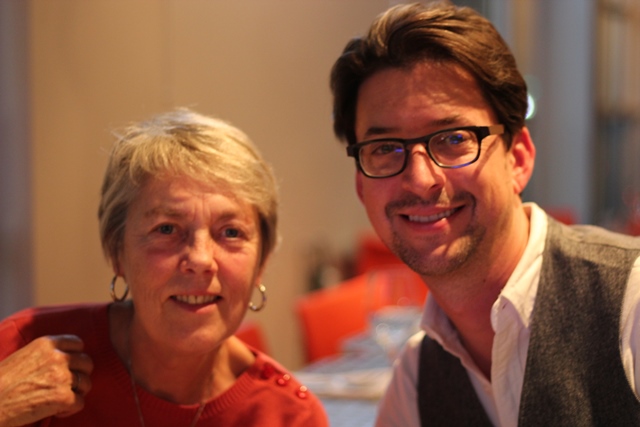 Off for another glorious walk in the park — the weather is perfect in Pittsburgh right now. Have a good weekend!
Connect with me on Facebook, Instagram, Pinterest and/or Twitter.