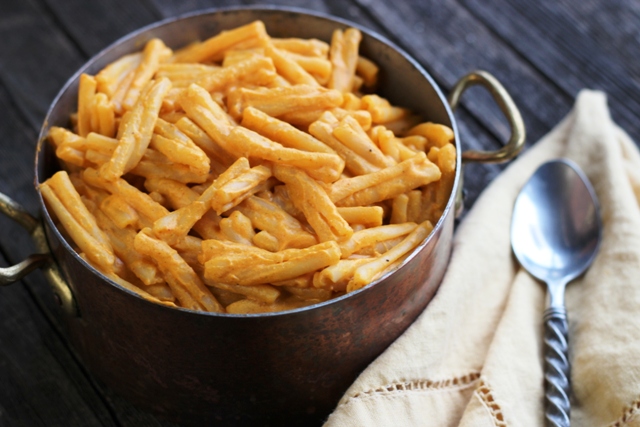 There's something about the weather turning cold and rainy that makes me crave macaroni and cheese. I've tried dozens of vegan mac and cheese dishes at restaurants and at home — some better than others. This doesn't really pretend to be mac and cheese but it fulfills that same creamy comfort food craving — featuring pumpkin and smoked paprika. This recipe was inspired by the Oh She Glows "Smoky Butternut Squash Sauce" , but I used different ingredients based on what I had around (and because I didn't want to wait for the cashews to soak). This recipe is incredibly easy to make, creamy and smoky with a hint of garlic.
The Recipe:
Serves 3-4
1/2 CUP pureed pumpkin
1/4 CUP vegan sour cream
1/2 CUP water
2 TBLS hempseeds
1 TSP smoked paprika
1 TSP powdered garlic
1 TBLS nutritional yeast
1/2 TSP salt
fresh ground pepper
3-4 servings of pasta (you can use gluten-free if you like)
Boil a pot of water for the pasta. Cook the pasta according to the instructions on the package. In a blender, add all ingredients (except pasta, of course) and blend until smooth and creamy. When the pasta is cooked, strain it and return to the pot. Mix the sauce and pasta together and heat on low to make sure it's nice and warm.
Enjoy!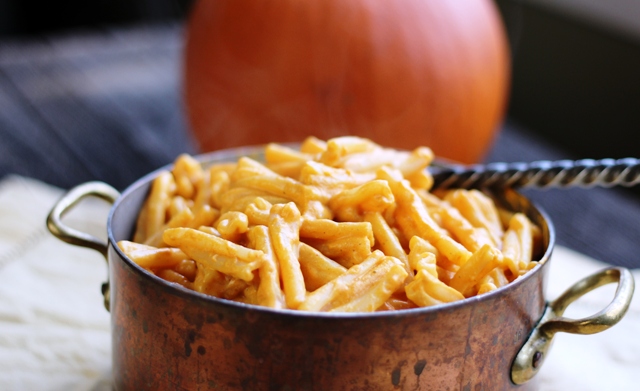 Find Serenity in the Storm on Facebook, Instagram, Pinterest and/or Twitter.