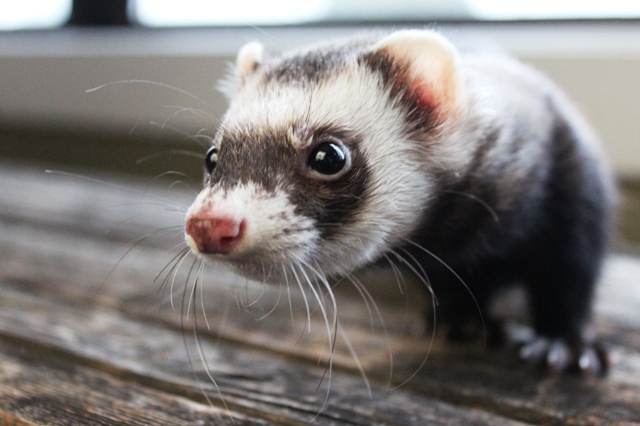 Salt spent only a few hours with us on Friday morning after we picked her up from the lab, but I wanted to share a glimpse of her story with you since we don't always get to hear stories of hope and liberation.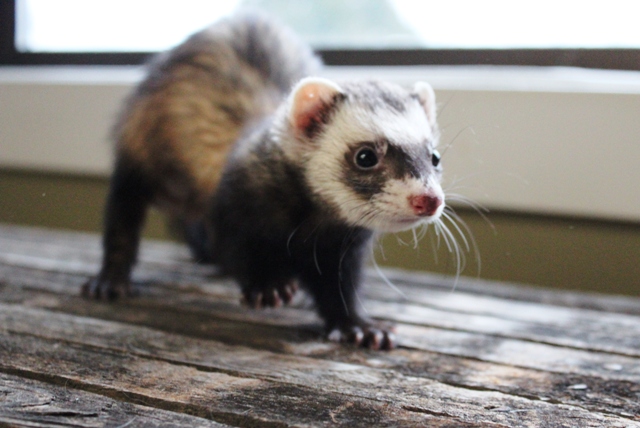 Ferrets are used extensively in biomedical research. In Salt's case, she was used to breed a litter of kits in the lab. The kits were taken away from her to be used in research, but she was able to be adopted into a home outside the lab. She was very frightened and agitated while she was with us. Understandably so. Her life until now had been spent in a lab, and leaving that place must have been frightening — lots of new sights, smells, sounds, etc. It must have been sensory overload. I remember when Saoirse came home and every noise or flash of light was terrifying to her. On Friday afternoon, my dad and I drove up north of Seattle to deliver her to her new family. We got to share just a couple of hours of her life — just one stop on her journey home — but she made an impression and I hope that her life will be full of all of the things that make ferrets happy.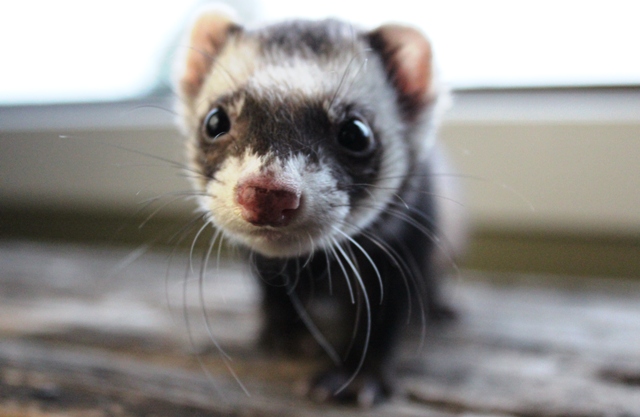 Thanks to all who helped her find her way home!
Find Serenity in the Storm on Facebook, Instagram, Pinterest and/or Twitter.