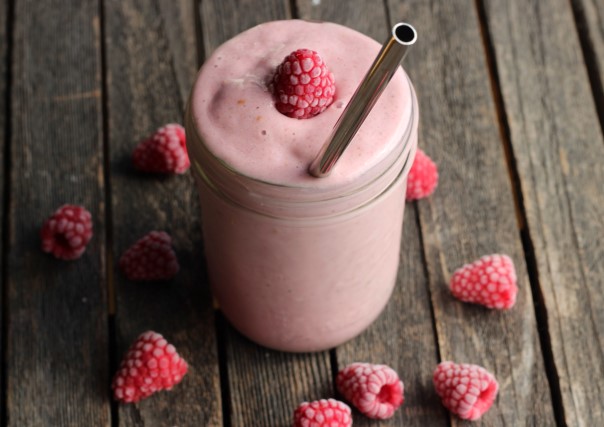 Last weekend, Eric and my friend Amy and I went raspberry picking. We ate raspberries while picking until our stomachs hurt and then took home a whole bunch of raspberries. I froze half and we ate half fresh. All week we've been eating raspberries and one way we've been enjoying them is in this super simple smoothie. This reminds me of these raspberry milkshakes our friends' dad used to make for us in the summer when his raspberry bush was producing a bounty of berries. Delish! And so refreshing and satisfying in the hot weather.
The Recipe
Makes 1 16-oz smoothie
3/4 CUP water (or 3/4 cup nondairy milk of your choosing instead of the water and hempseeds)
1 TBLS hempseeds
1 TSP vanilla extract
2/3 CUP raspberries (fresh or frozen)
1 CUP frozen banana chunks
In a blender, combine water, hempseeds and vanilla and blend. Add raspberries and blend till smooth. Add banana and blend till smooth. Ready in less than 5 minutes. Enjoy in front of the fan!